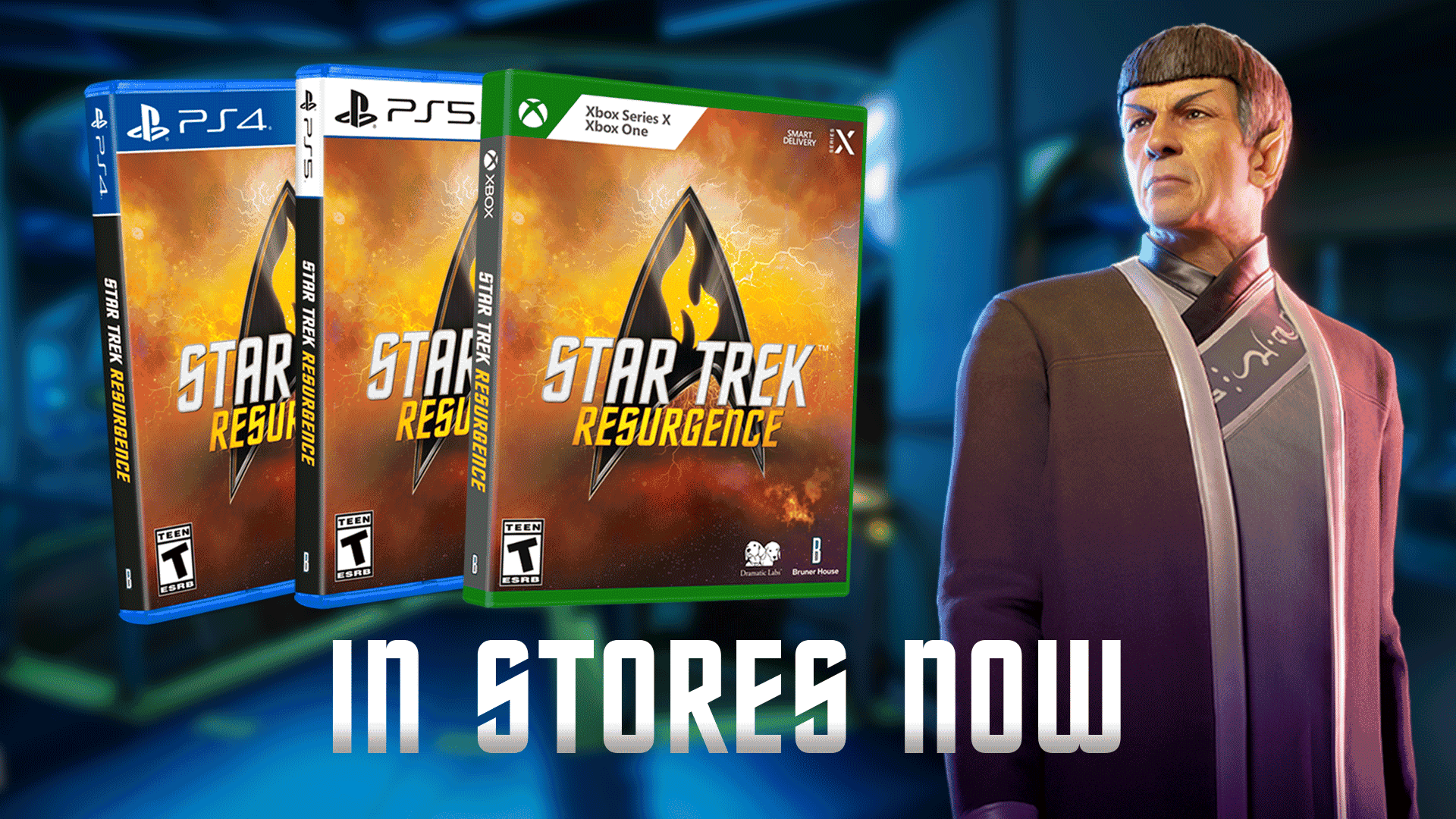 Star Trek: Resurgence is now available on disc from your favorite retailer for PlayStation 5 and PlayStation 4 and for Xbox Series X|Xbox One.
The new physical release also means that we now have a native PS5 version of the game and anyone who purchased the PS4 digital version before October 27th, 2023, can upgrade to PS5 for free for a limited time. See our FAQ in the 'Support' section of the website for details.
We've also added further language support to the game in the form of German, Castilian Spanish, and Traditional Chinese subtitles.
We look forward to more of you joining us on board the U.S.S. Resolute soon!